Entertainment News
Blogger Tosin Silverdam shares his perspective on Bobrisky's request for police to arrest him
Nigerian blogger Tosin Silverdam has reacted to reports that controversial crossdresser, Bobrisky got him arrested by the Police.
It was earlier reported that the Nigerian Barbie, Bobrisky went on to get the vlogger apprehended by the Nigerian police over defamation and falsehood on numerous counts.
However, Tosin shared a selfie video of himself smiling, disproving the claim that he was not arrested no thanks to Bob.
This forced the self-acclaimed Mummy of Lagos to share a video of Tosin in a police station where he was defending himself.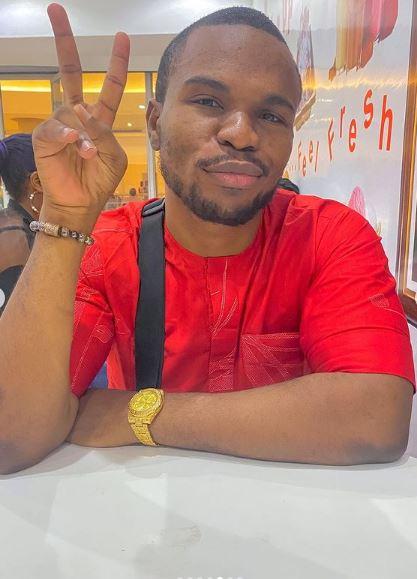 Tosin explained that as a blogger, if he sees things that are entertaining, he talks about them and he denied ever posting any unverified news about Bobrisky.
The Instagram blogger said that, on the contrary, what he does is praise Bobrisky often, but the crossdresser was not buying his tales.
Bobrisky teased Tosin by urging him to stop going into too many details, with the caption, "Stop explaining too much."
In reaction, he said he was neither arrested nor detained at the police station rather, he was only invited for questioning.
According to him, the crossdresser wrote a petition to the police that him and Influencer, Papaya Ex were trying to obtain money from him through blackmail.
Tosin said he was at home and not in police detention, but he claimed that policemen had already been deployed to arrest Papaya.
Watch video below: