Bobrisky is a Nigerian internet personality who is known as a transgender woman in Nigeria.
This crossdresser is known for showing off her expensive items on several occasions, like jewelries and many expensive things she owns.
Having a house isn't an easy task talk less of having an expensive house that worth millions of naira just like the one Bobrisky is showing us today on his social media account. Having that kind of expensive property is not easy, and if you own that kind of expensive property you will still do the same thing by showing off that expensive property just like he did.
If you look at the mental in the house is made of pure gold according to her. With no doubt, this house looks beautiful and expensive. After he shared the photos of the house, he places a caption saying;
"My home is beautiful, This is how a billionaire girlfriend house should look". That means he regard himself as a billionaire's girlfriend."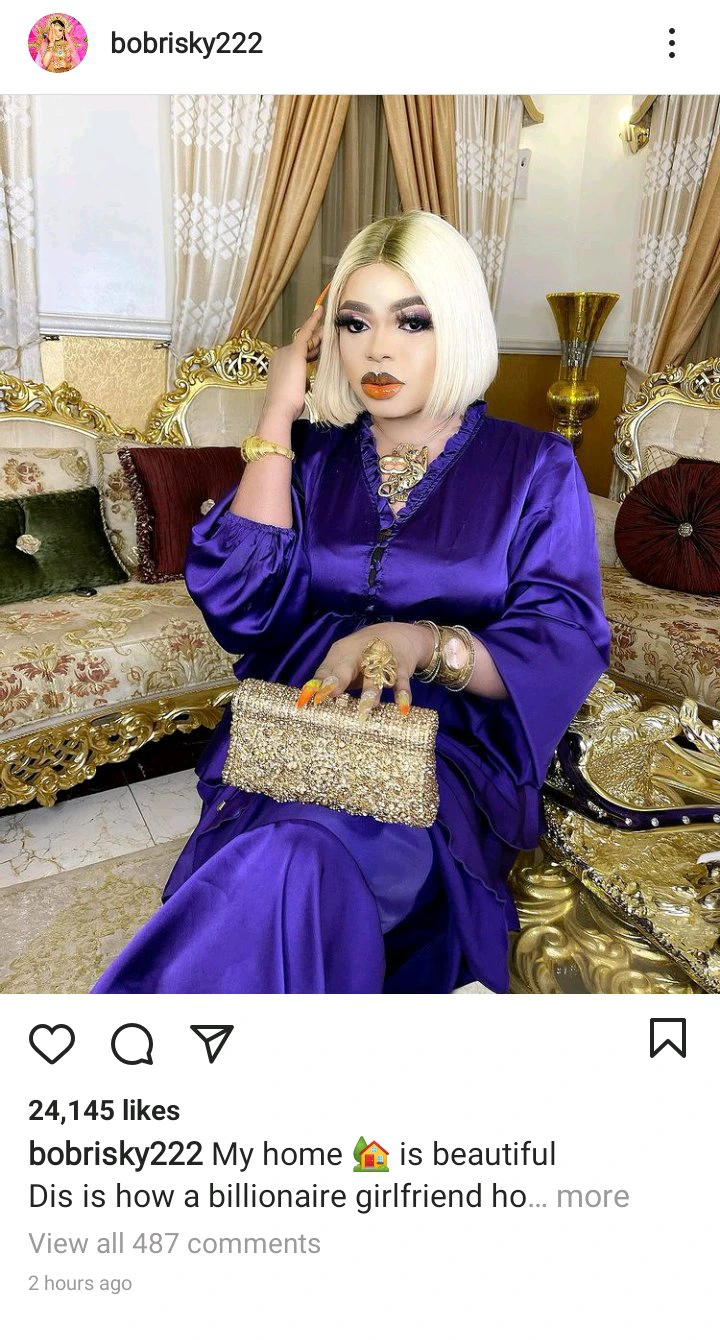 See pictures of his beautiful and house below