Facebook account of the lady who claimed her husband sexually molested their 9-month-old son was taken down during a live video in which she continued to speak of her allegations to Nigerians.
According to many Facebook users the account was taken down after she did something bizarre during the live video. In a bid to convince Nigerians that her allegations are true, The lady was alleged to have opens her son's anus in the live video which is something that grossly violates the policies of the platform. It is left to be seen whether the ban is temporary or permanent.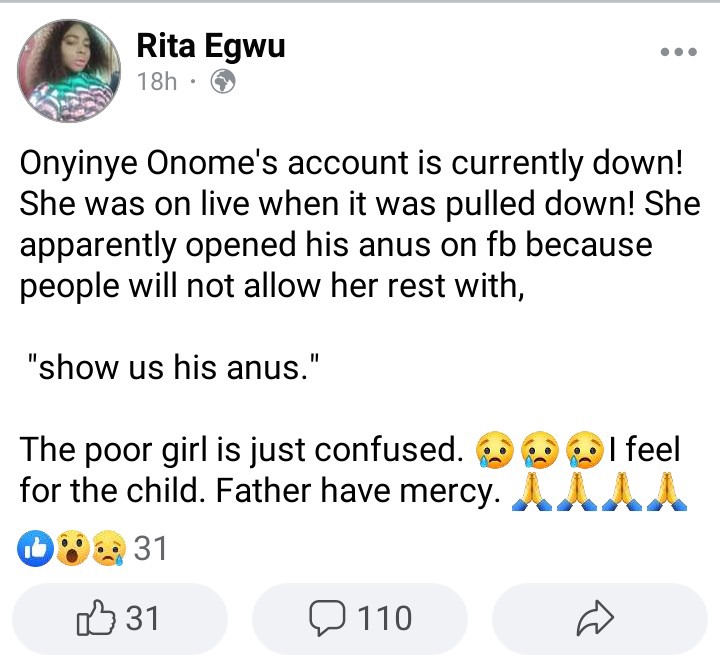 V
Recall that she came out to lay many accusations on her husband through her Facebook account Onome Onyinye. She said her husband is [email protected] and has molested their 9-month-old son. She also revealed that her husband has been trying to kill her since is made the revelation.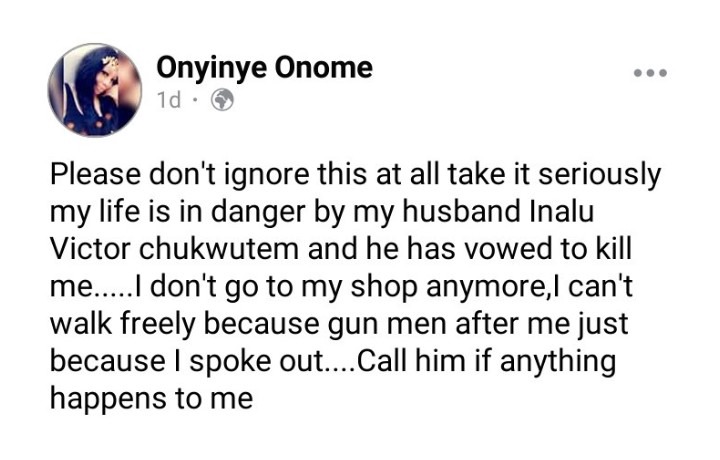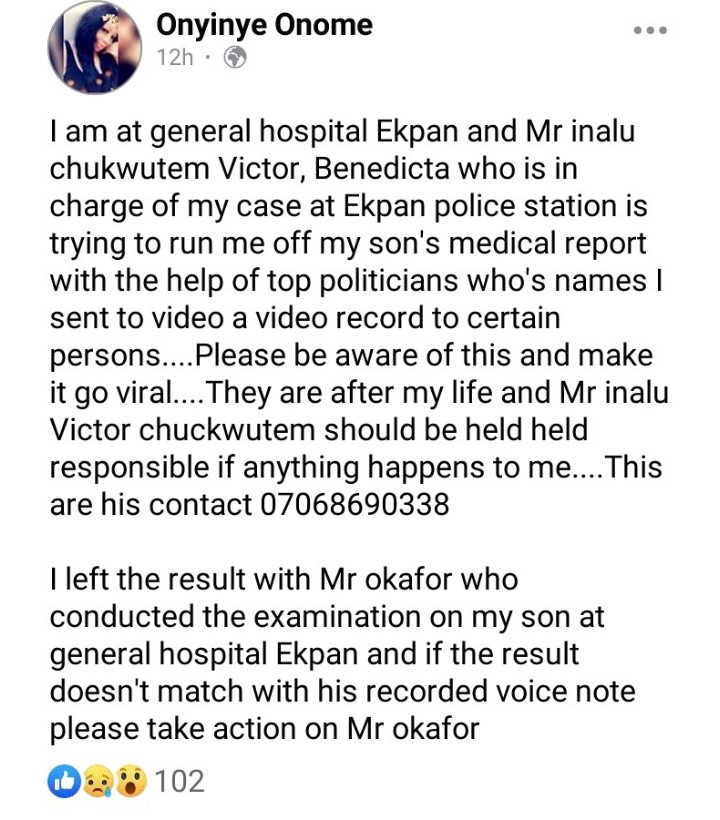 The husband Mr Inalu Victor Chukwutem came out to deny the allegations. He sad that the wife was doing all this because he asked for a DNA test. A few hours ago he released a new statement about the who situation. According to him, he reported himself alongside his solicitor at the Ekpan police station on 12th January 2021 and he was detained.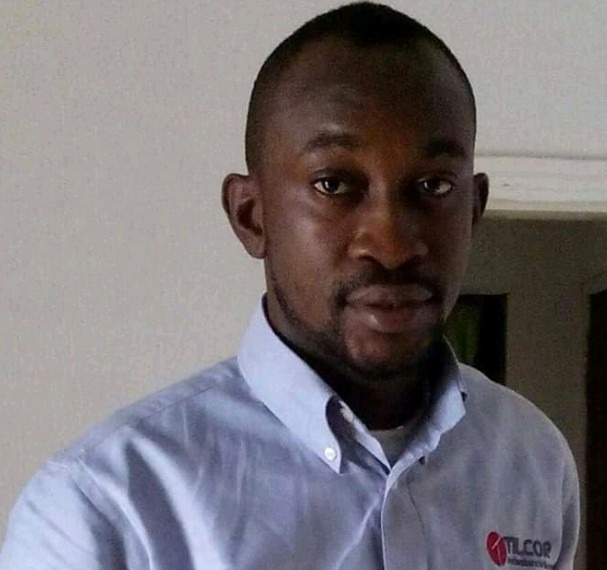 The Investigating police officer asked his wife to bring the child for medical examination but she refused. After much argument, she agreed to come with the child for the checkup on 13th January 2021. The husband slept in custody of the police till the next day.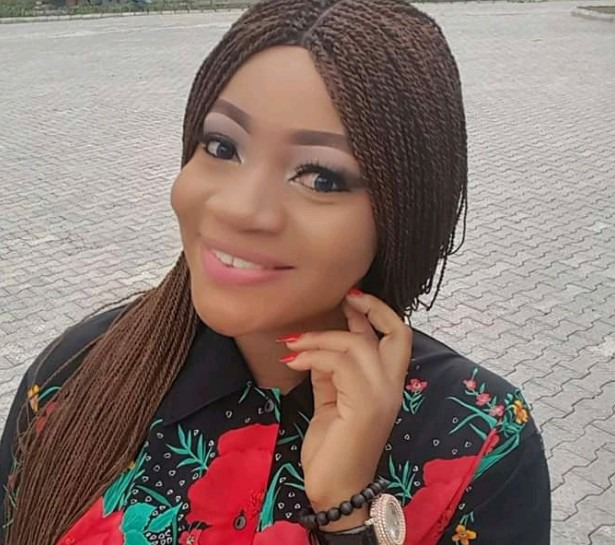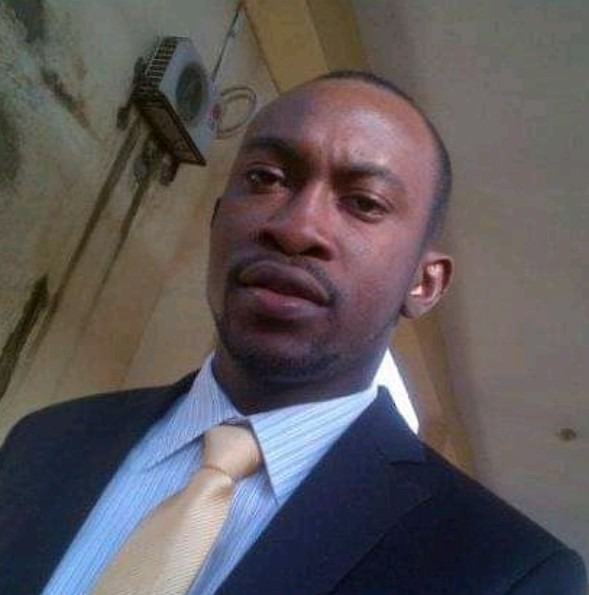 When it was time to go for the medical examination, the IPO was said to have reached out to the woman but she refused to show up. A police officer then accompanied the man to the hospital to have his own medical examination done after which he was granted bail. The result according to the man confirmed that he has never had anal sex. Below is his full statement.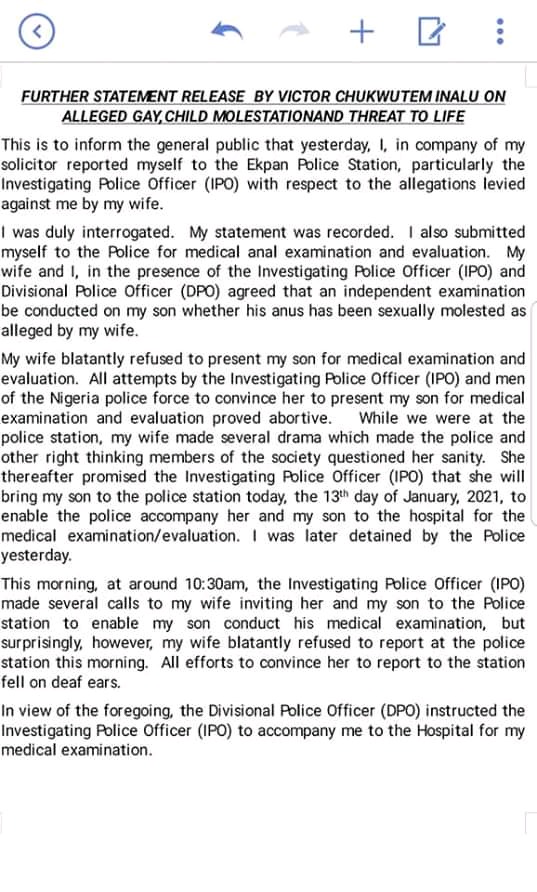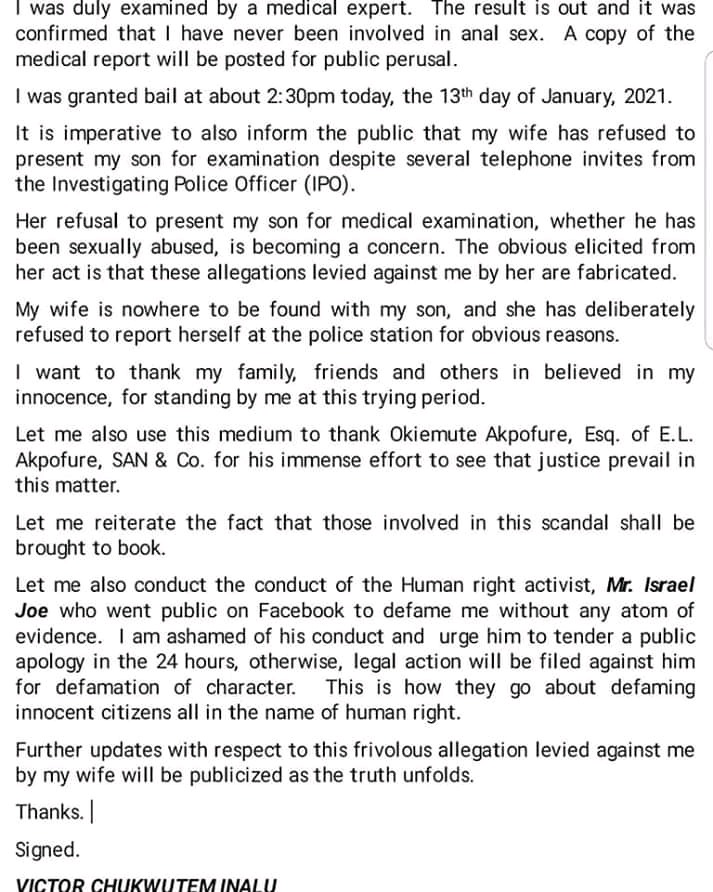 Some people believe that the woman was taking advantage of that attention given to women to ruin the man's reputation while others believe that the woman might be telling the truth.