Entertainment News
Heartwarming video of Davido's sister, Sharon, passionately praying for him before his London concert
A video of Nigerian musician Davido's sister, Sharon Adeleke-Ademefun, praying for him backstage before his performance in London on Wednesday night has gone viral on social media.
Davido, who recently returned to the music scene after a break, held a show for his new album "Timeless" in the United Kingdom.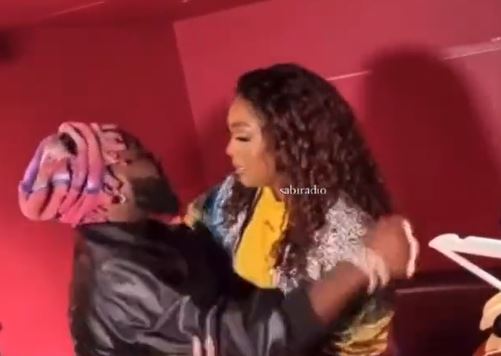 The heartwarming video captured Sharon, holding hands with her brother, and fervently praying for him before his performance.
The clip shows Sharon showering Davido with prayers and blessings before he takes the stage.
The video has sparked reactions from fans who are touched by the sibling bond between the two.
Many social media users have praised the duo for their close relationship, with some noting that it is rare to see siblings supporting and praying for each other in such a public manner.
Sharing the video online, she captioned it, "First things first."
Watch video below.