Entertainment News
"I came, I saw and I'm coming back home intact" – 20-year-old Virgin corper rejoices as she concludes NYSC
Justina Dauda, a 20-year-old graduate of Taraba State University, has taken to social media to express her joy and celebration upon successfully completing her mandatory one-year National Youth Service Corps (NYSC) program as a virgin.
In her post, Justina shared that despite facing mockery and criticism from others for maintaining her virginity, it was their words that actually motivated and empowered her to persevere.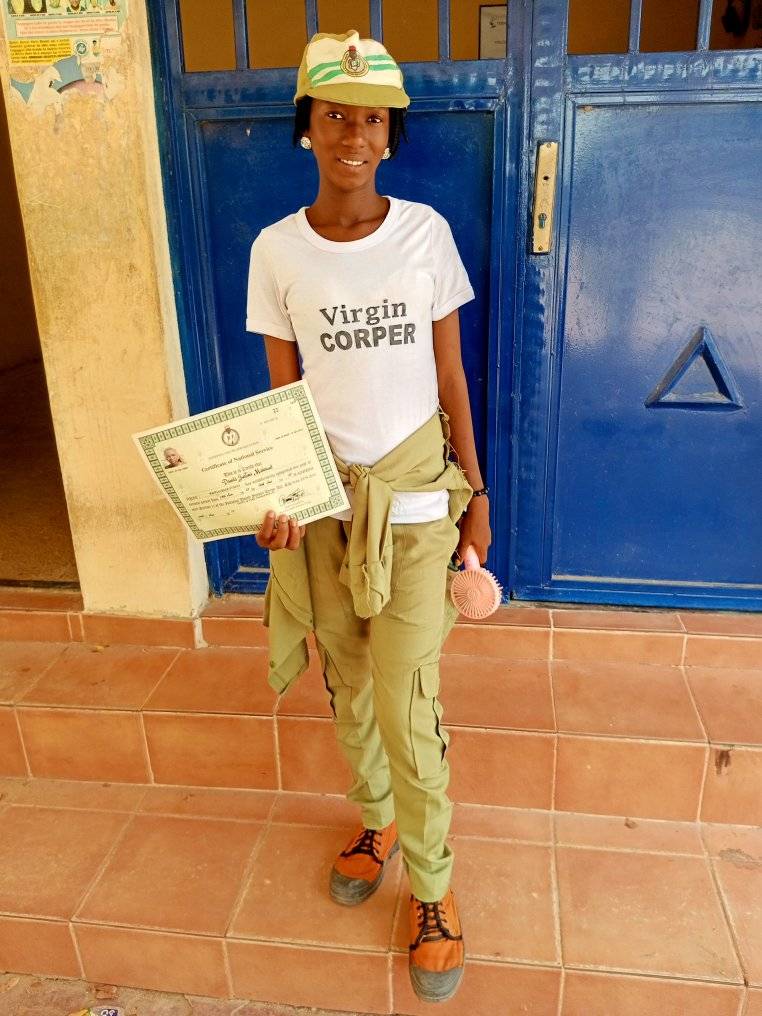 Sharing in a Facebook post on Thursday, May 25, 2023, she wrote;
"Diary of the virgin corper 2023. I came, I saw and I'm coming back home intact. Those who mocked me gave me the strength to come back home intact. The 20-year- old corper is here to say thank you Lord
Dedicating this special day to Taraba state University department of political science and international relations class of 2021. I pray for more virgin corpers from Taraba state University."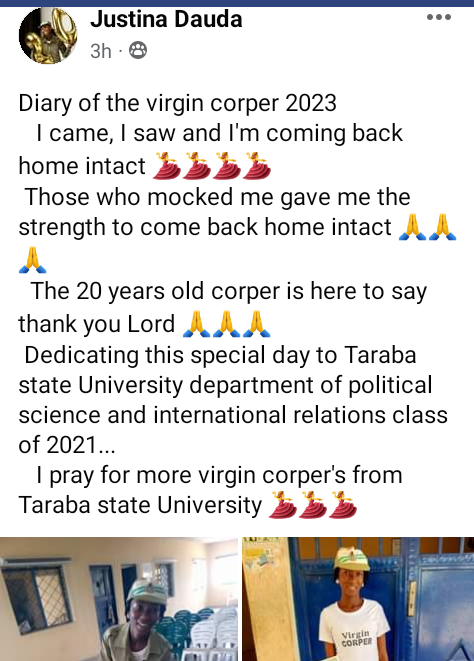 Her achievement has inspired many and serves as a testament to the importance of personal choices and values in the face of societal pressures.