A 38 year old man from Stanger, KZN, posted a picture of a cake on Facebook and said that he got it from his wife for their divorce.
Allegedly, he was married to his 26 year old wife for about 5 years after he had had enough and threw in the towel, and divorced her. She wasn't really angry about the divorce because she was done too, he was cheating on her with multiple women. So, she thought that giving him a cake would be a great divorce gift.
She bought him a cake and on the cake, it was written "BYE LIMP D**K." On the cake was all the screenshots of him cheating on her, that she found on his phone.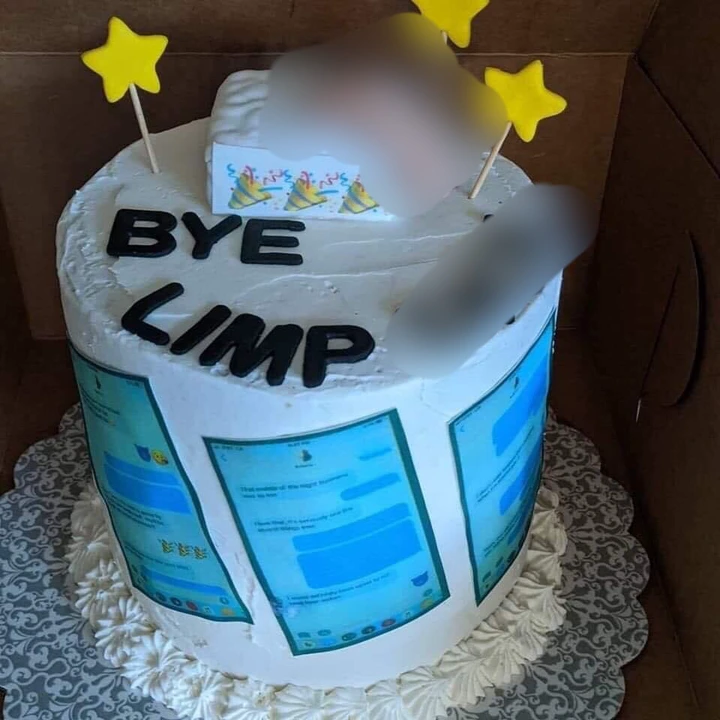 The picture trended immediately. The person that baked the cake also posted the picture. Kristen's Bakery posted the picture of the cake on her Facebook page and she captioned it, " A divorce cake with edible screenshots of his cheating texts.'
The cake was seen and eaten by most of his family members, so they all saw his disgusting text messages.