Entertainment News
"It shows Mercy Eke's name" – Cofusion as BBTitan's star, Blue Aiva signs endorsement deal with Payporte
South African reality TV star and former Big Brother Titans participant Blue Aiva, recently made headlines after announcing her new endorsement deal with online fashion store, Payporte.
However, the excitement surrounding the deal quickly turned into a social media frenzy due to a notable mistake on the contract document.
On Wednesday, May 24, Blue Aiva took to her Instagram page to share the news of her partnership with Payporte. The announcement featured several photos of her posing alongside officials from the company, expressing her joy and gratitude for the new opportunity.
However, eagle-eyed netizens spotted a glaring error on the contract document she signed.
See below,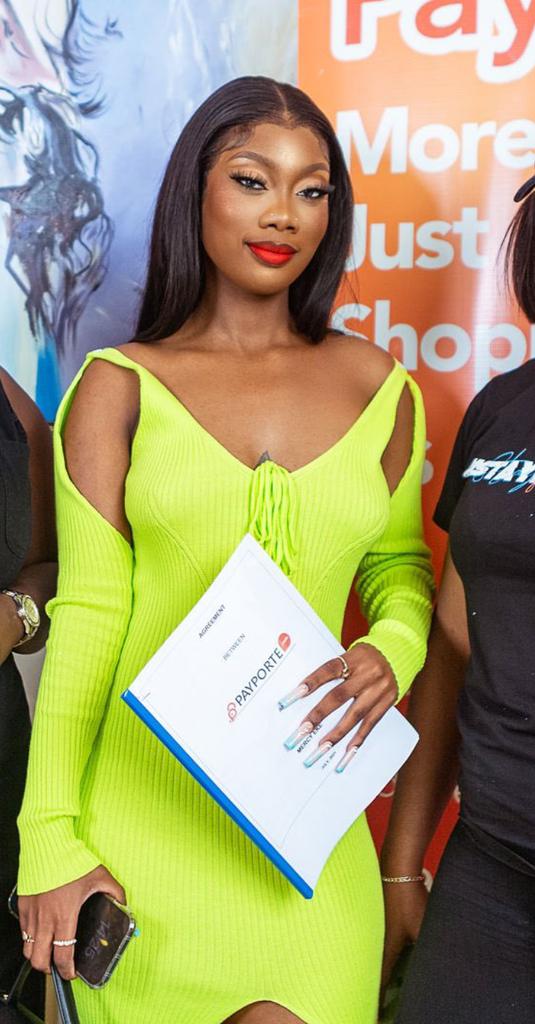 Instead of bearing Blue Aiva's name, the contract mistakenly featured the name of Big Brother Naija season 4 winner, Mercy Eke, who was a former ambassador for Payporte.
The mix-up immediately caught the attention of social media users, igniting a wave of mixed reactions.
Many social media users criticized Payporte for the costly mistake, viewing it as a sign of their lack of organization and attention to detail.
They expressed disappointment in the company for not ensuring the accuracy of the contract before presenting it to Blue Aiva.
See some of the reactions below;
Dave Morgan wrote, "So #BlueAiva signed ambassador deal with a 2019 contract with mercy Eke's name 
 blue is dumb a dying company like payporte famzed blue and used her by trying to revive their local clothes And she agreed
 Scam fake people she think by doing this other business will sign her
"

@jas_prada wrote, "Why does blue aiva contract have mercy eke as the name, I'm confused
. Is it mercy eke's contract she's holding or is it a mistake
"
@Zantilesey wrote, "Blue Aiva's is one of those type that are really illiterate, empty vessels , see her carrying Mercy Eke's contract, I bet she didn't even read it 
Omoed ! 
"

@4beautytukuraa wrote, "Blue Aiva must get a lawyer Everytime she gets deals to help her under everything because the way this brand will exploit her mhhh.
Its written Mercy Eke and they only correcting that on IG .they not correcting whatever is on that paper which matters the most mhhh."