Entertainment News
Vice-Chancellor amazed as he meets singer Ruger for the first time, calls him 'small boy'
In a trending video making rounds on social media, a Vice-Chancellor (VC) of a Nigerian university was captured experiencing a hilarious and surprising encounter with popular singer Michael Adebayo Olayinka, professionally known as Ruger.
The short clip showcases the VC's genuine excitement upon meeting the rising music star in person for the first time.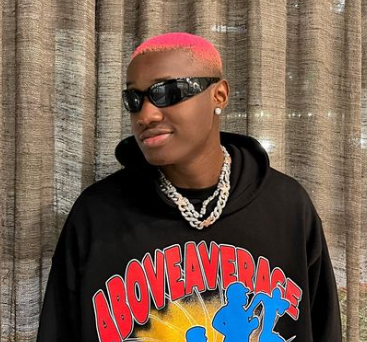 Expressing his astonishment, the VC couldn't help but express his disbelief that Ruger is considered a "small boy" despite his fame and success in the music industry.
In the video, the VC humorously shared his expectations of Ruger being a much bigger individual, presumably in physical stature.
. In his words:
"I can't believe this, I can't believe you are a small boy, I thought he would be a mighty man."

See the video below;
The VC's funny statement to Ruger sparked responses amongst watchers of the video. 
andrea__aries wrote: I be old man nor go dy call me Gen z according to Ruger
jesse.akpabio wrote: That VC trying to show dominance with the line "i cant believe you're a small boy" just to feel relevant and superior in the moment. If i was Ruger i wont shake with two hands, maintain your Level while doing it respectfully, you cant call me a small boy even if na joke.
stephennoworries wrote: Common VC get bodyguard and person wey Dey hold chair for am … Naija di funny
dharmzy_ wrote: Nah lie joor if ruger no popular where you wan take sabi him
qbreezy.07xx wrote: Small boy way big pass you
natashabankz7 wrote: Ruger go soon use you sing. keep calling him small boy