A video currently making waves on social media shows a particular white man making bizarre suggestions.
As can be heard from the video, the white man suggested that Africans should be killed as a means of controlling the population in the world.
Here is what he said, "We need to kill the Africans, They are worthless and the population is too much, " he said.
Here is a screenshot; and video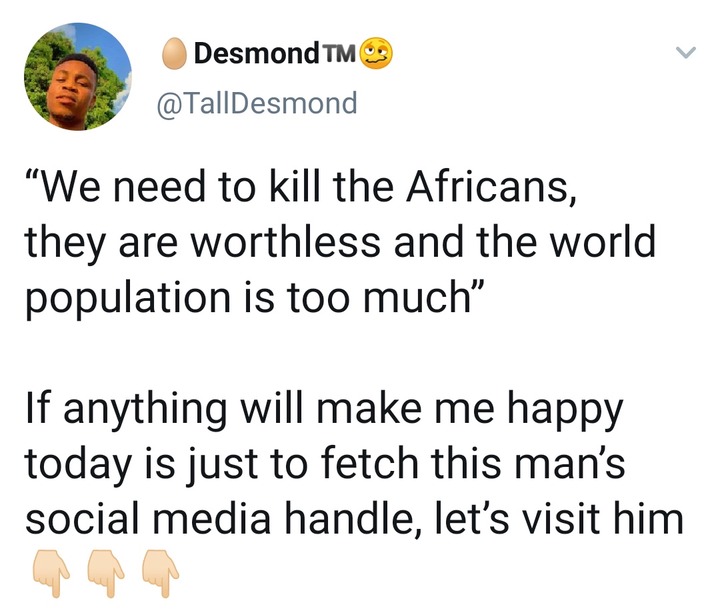 Watch the video;
https://twitter.com/TallDesmond/status/1348901083930898432